OPEN HOUSE & ORIENTATION
February 24th, 6:30PM
Find out what community television is all about and how you can get involved. In this hour long session participants will learn about the mission of FCA and steps to becoming a volunteer crew member or production.
Attendees will learn about the mission and history of FCA, steps to become a volunteer crew member, and how you can start your own show. This is one of the best ways to become involved with FCA.
INTRODUCTION TO FINAL CUT X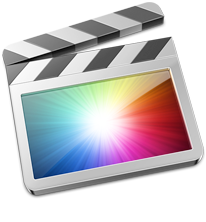 Learn the basics of Final Cut Pro X, Apple's powerful and user-friendly video editing software. In this three-week workshop participants will learn everything you need to know to get started, including: importing, exporting, organizing and the basics of editing your footage.
This three week workshop is available free-of-charge to all Foxborough Residents. No previous experience is required.
Session 1 – March 3rd 6:30pm
Session 2 – March 10th 6:30pm
Session 3 – March 17th 6:30pm